Luftwaffe 1942 - history
The German Luftwaffe provided its pilots with modern functional flying clothing. Nevertheless there were no official flying Leather Jackets supplied until later in the war. With the Invasion of France the German Luftwaffe Pilots got hold of French Air Force Leather Jackets. The French Armee de l'Air Pilots wore an extremely attractive, short-cut flight Jacket made from Goatskin and Cowhide. This Jacket originated as a Motorcycle Jacket. It is a classic design from the 1940s known as "Blouson Cycliste"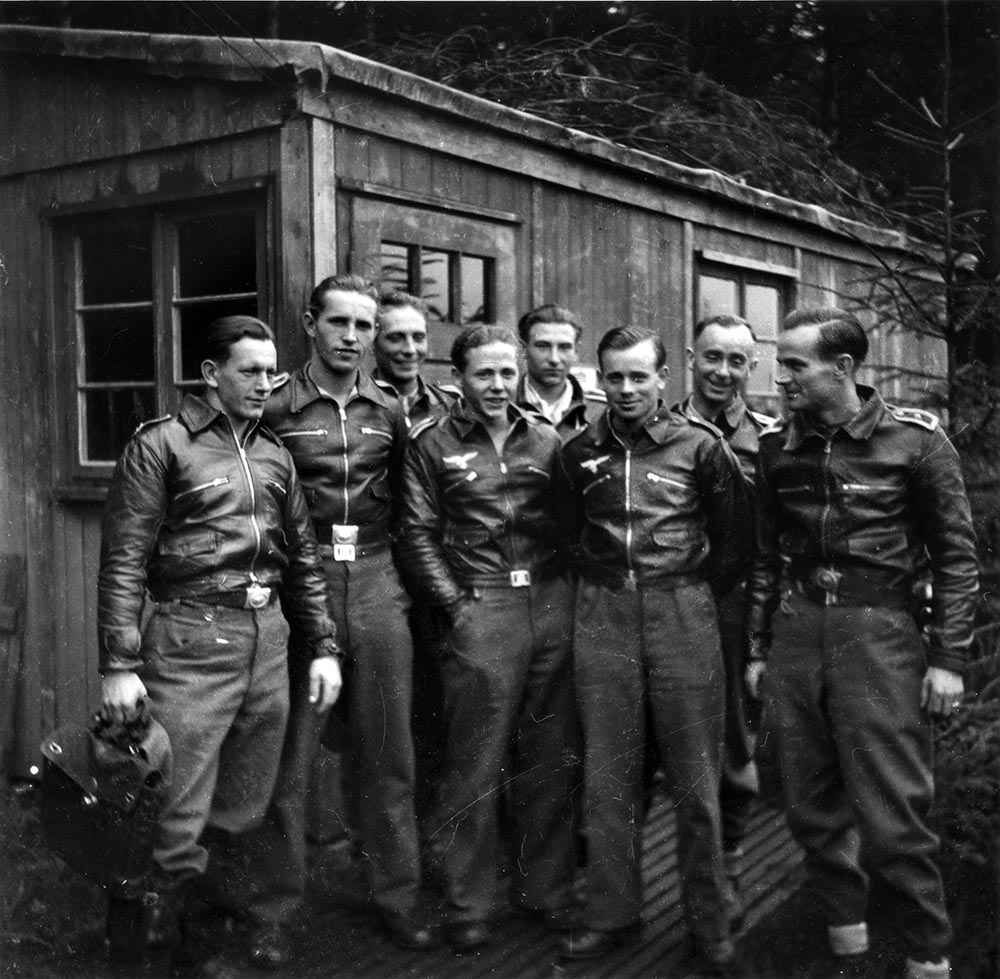 Interestingly, this Jacket was not only very popular with the German Air Force Pilots but also with the French "Resistance". The relatively short cut Jacket has two chest pockets with zippers and two pockets above the waistband. A characteristic feature is an artistically designed metal buckle below the zipper. Without exception, all Jackets were procured "privately" by the German Pilots. It was so popular that almost every Pilot stationed in France had such a Jacket tailored. Jackets from French production can be identified by the manufacturers of the zippers used, e.g. by the company "ECLAIR", as well as the lining of the Jacket mostly wool and cotton. Jackets from German production used zippers from the brands: "Zipp", "Rapid" and "Riri" and press studs from the brands "Stocko" and "PRYM". Lining were made of satin or cotton.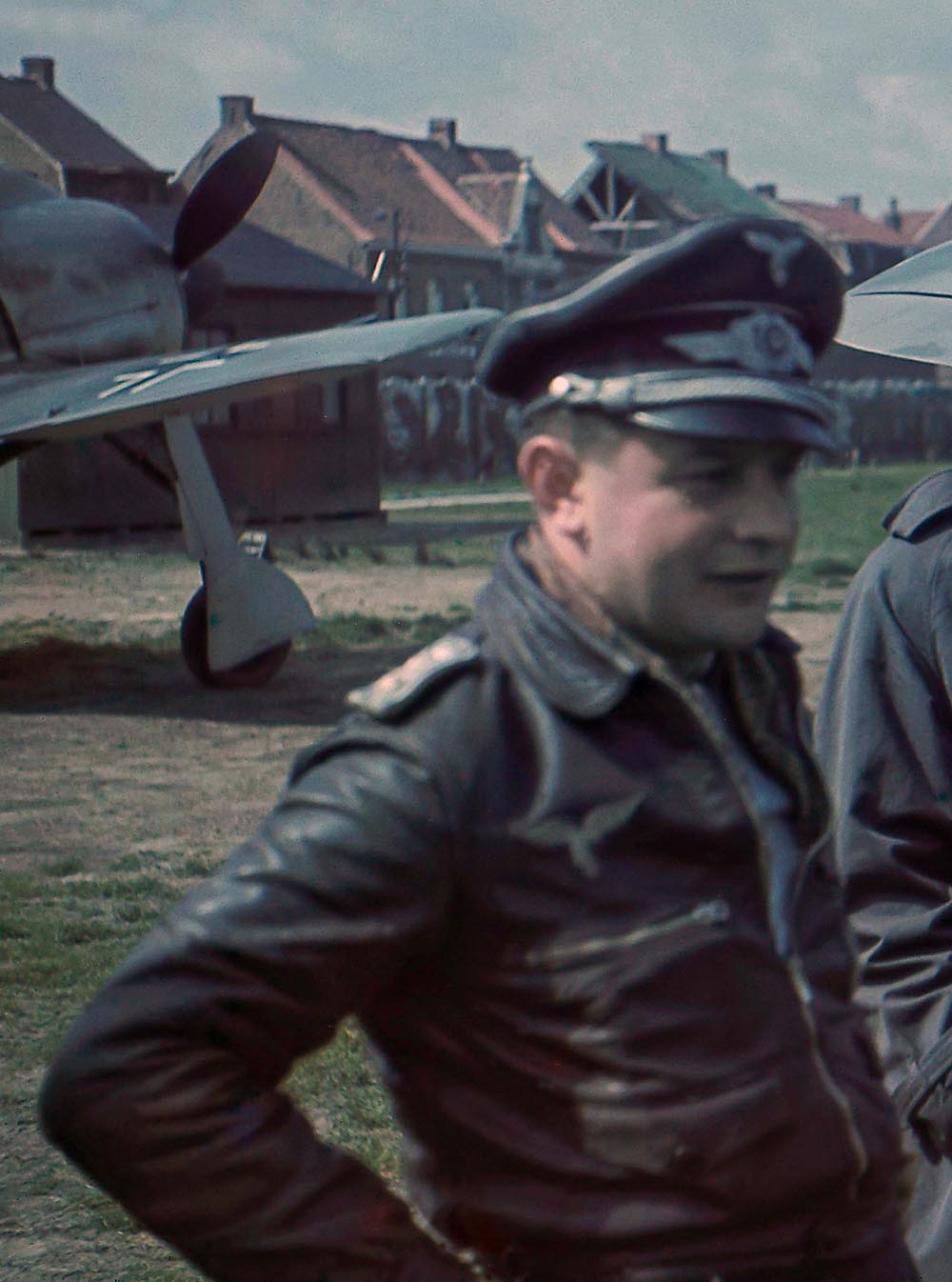 The cut and design of the Jacket has always been the same for years. Nevertheless, there are variations in the pocket flap shape, the angle of the breast pockets and the metal buckle decoration and shape. Snap fasteners were used, on other Jackets leather buttons or horn buttons can be found. There were a number of different variations, most of which were due to the availability of the hardware.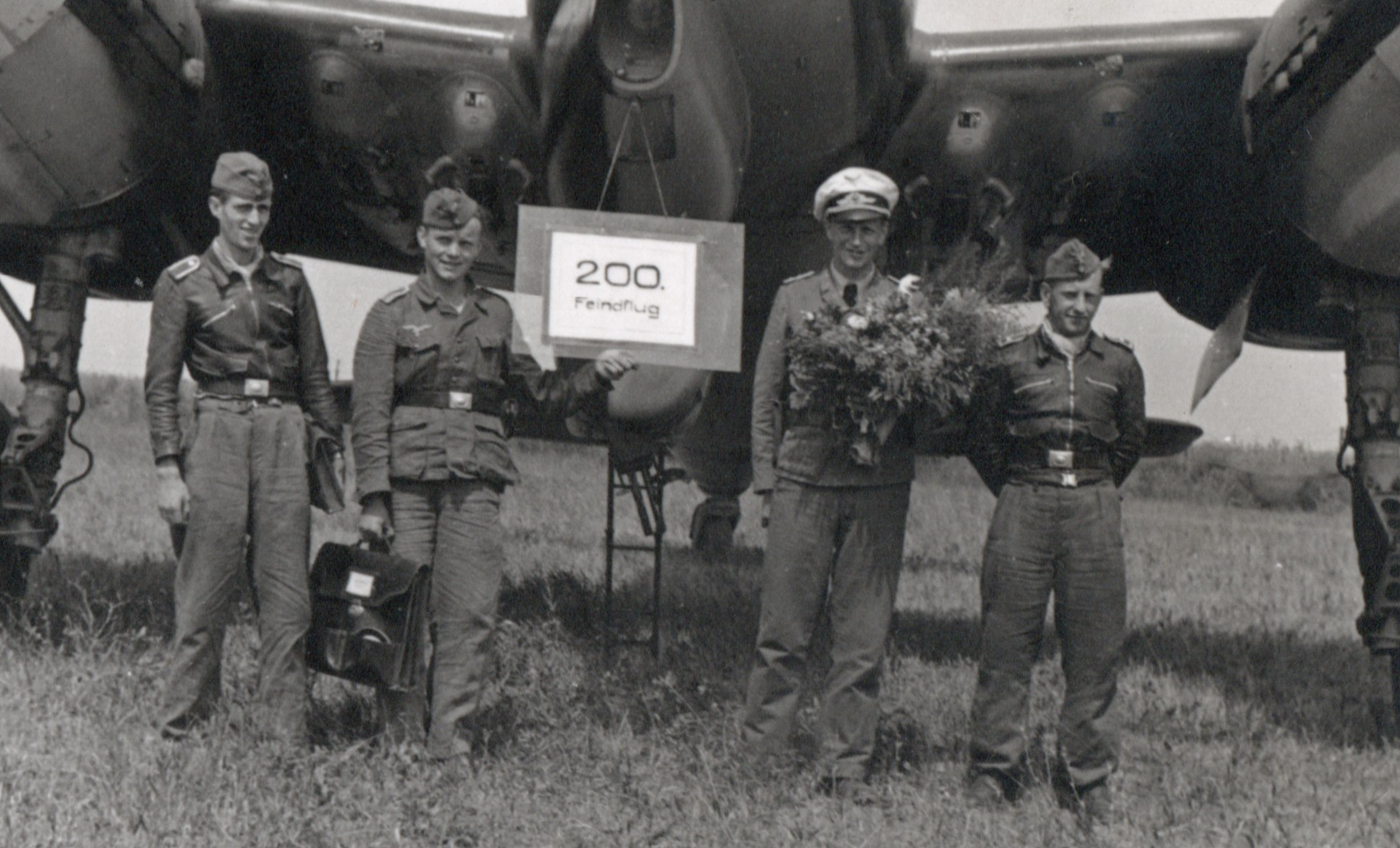 (source Sammlung René Scheer)
From 1942 the leather jackets were also made in Germany. Only with the introduction of the so called "Reich Defense Jacket". From 1944 onwards there was a standardized, leather Pilot Jacket with a faux fur collar and built-in heating system which was connected with the airplane. The Jacket also came with matching leather trousers, the so-called "Kanal Hose". Nevertheless, there are parallels in both leather jackets. Both Jackets were made in goatskin and cowhide leather and both jackets were tanned in a medium and dark brown shade.